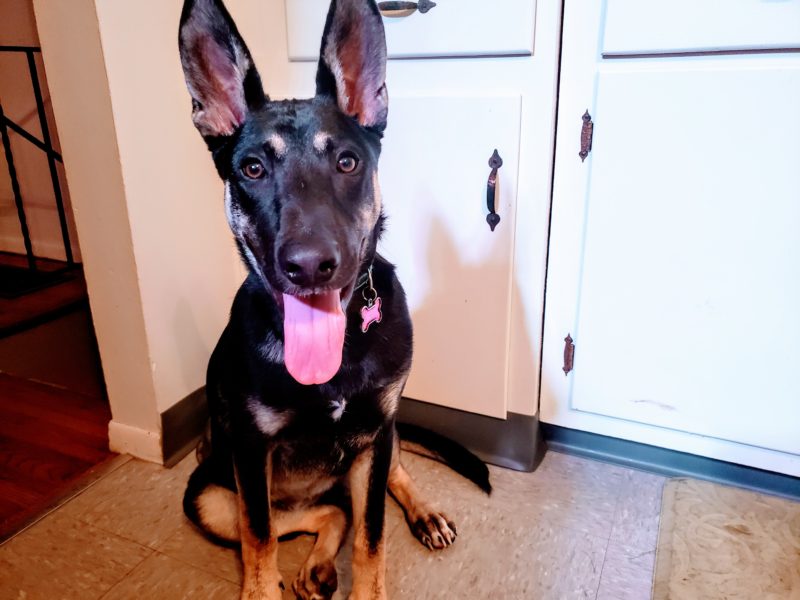 Pet(s): 2 dogs
Age: 5 Months & 7 Years
Breed(s): Collie Shepherd Mix / Beagle Shepherd Mix
Services Offered: Dog Training
Owner: Annalyn Gibson
Location: Pittsford, NY 14534
We have two dogs in different stages of life, a 7 year old and a 6 month old. We were looking for someone to help us with reteaching the older dog while starting from scratch with the younger dog. Michael did just that! From the very beginning he was responsive, professional and a pleasure to work with. Our dogs loved the sessions with him and were completely exhausted afterwards. He did a wonderful job of tailoring to both of their individual needs and explaining to us the rational behind each of his techniques. This helped us with conceptualizing the bigger picture so that wcan apply some of the basic idea to other behaviors that need correcting. Michael was available outside of sessions as well in case we had follow up questions or needed clarification. His pricing was fantastic for two dogs with in-home sessions as well. We did the 5 class package and it was worth every penny. I would recommend Michael to anyone with dog training needs and plan to keep him in mind for any future needs our dogs may have in their training or boarding.
Original Review of services can be located on YELP
Summary
Reviewer
Review Date
Reviewed Item
Dog Training in Pittsford NY
Author Rating